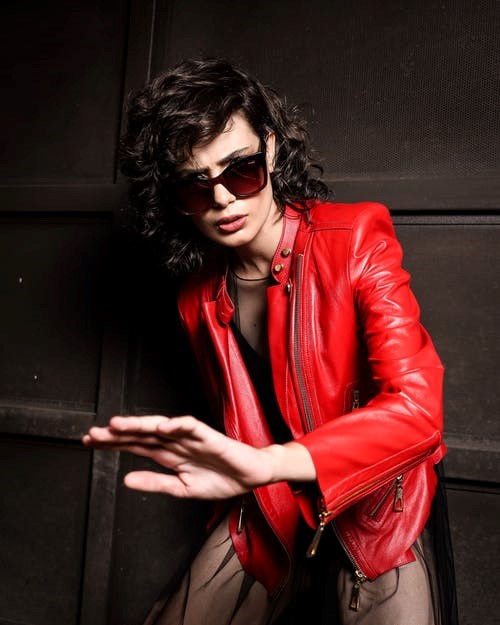 I promised myself I wasn't going to do it, dear readers, but I did. I got sucked into the Lifetime Original Movie "Coco Chanel," starring Shirley McLaine. Here's the trailer:
The movie focused mainly on Chanel's early life, her love affairs, her first shop, her rise to prominence after WWI, and – interspliced with all of that – was Chanel's triumphant return in 1954. McLaine played the 1954 incarnation of Coco and the fabulous Slovak actress Barbora Bobulova played the younger version. Needless to say, I was totally smitten for all three hours.
All of this got me to thinking that, even in a season when YSL's presence was sorely missed and his influence was clearly felt, Chanel's influence was perhaps even stronger. For spring, black and white were everywhere, and suits for women were pretty much an essential part of every designer's collection. For this fall it's no different: bold, graphic designs in flattering cuts with a touch of menswear. All are unmistakably Coco's making, at least indirectly, and allow the average gal to own a little piece of that design history.
The Flap-Front Top from Simply Vera Vera Wang at Kohl's, for example, is currently on sale for $32.50 and is available in sizes 2 through 16. I love the delicate nature of the drawstring waist and the forgiving nature of the tunic length! The black flap at the neck and the wide black band at the bottom will draw attention away from a less-than-toned midsection. This would look equally great over black trousers or skinny jeans (as reluctantly as I am to suggest those). Simple pearl stud earrings, oversized Tom Ford sunglasses and a cuff bracelet would keep the look appropriately Chanel-like.
The shoes come in sizes 5 through 11 and a gray version is available in sizes 5 through 12. Can't decide which color you like? At just $38 per pair, you could probably afford to get both! I'm also smitten with the Alice + Olivia Rivington Ankle Boot in red patent leather and the Abaete Mirabelle Studded Boot in black. Well gee – I guess I can just finish up my entire shoe wardrobe at Payless! That is, after I get this cute pair of flats I have my eye on downstairs in the Goodwill store. I hope they're still there! A girl has to have options, you know…
How about the dress at right? It's practically begging for a camellia pin and about half a dozen strands of pearls, right? (For a super-cool faux pearl necklace, check out this one from Girl Props.) And guess where it's from? Sears! I know – get out. It's the Metaphor Beaded Tier Dress and it's currently on sale for $88.50, marked down from $118.00. Available in size 4 through 14, I think this is just the Little Black Dress that Coco herself would have approved. It's has a bit of a flapper style to it, but with a modern edge. I think it would drape nicely over curves and add movement in all the right places. I love it!
Would that I could dress a bit like Chanel every day. Alas, it's all work and no play right now as we gear up for the Fashion of Goodwill on Thursday! We've almost finished the final edit of the Virtual Photo Shoot and the clothes are all picked out for the on-site Travelin' Trunk Show. Have you purchased your tickets yet?
I still need to pick out something to wear. I do have one thing picked out and it's – funny enough – my ten-year-old pair of Chanel signature Double-C black flats. I bought them on clearance at Needless Markup when I was a starving college student, and I haven't regretted the purchase for a single day! Now if only I had the right dress… The search continues!